kayla
"I wasn't even going to use extensions for my wedding until Rare Bird Beauties offered them. After seeing how their Custom Bridal Extensions looked on other brides, I had to have them!
I love how lightweight they feel, I love how natural they look and I love that they are comfortable. I love that I was color matched and my extensions were the exact shade of my hair (blondes know the struggle!). I love that they have so many length options and I was able to mix and match sets. My hair was so soft, the curls stayed perfect and I was comfortable all night. I felt like a princess!"
book your custom matching extension appointment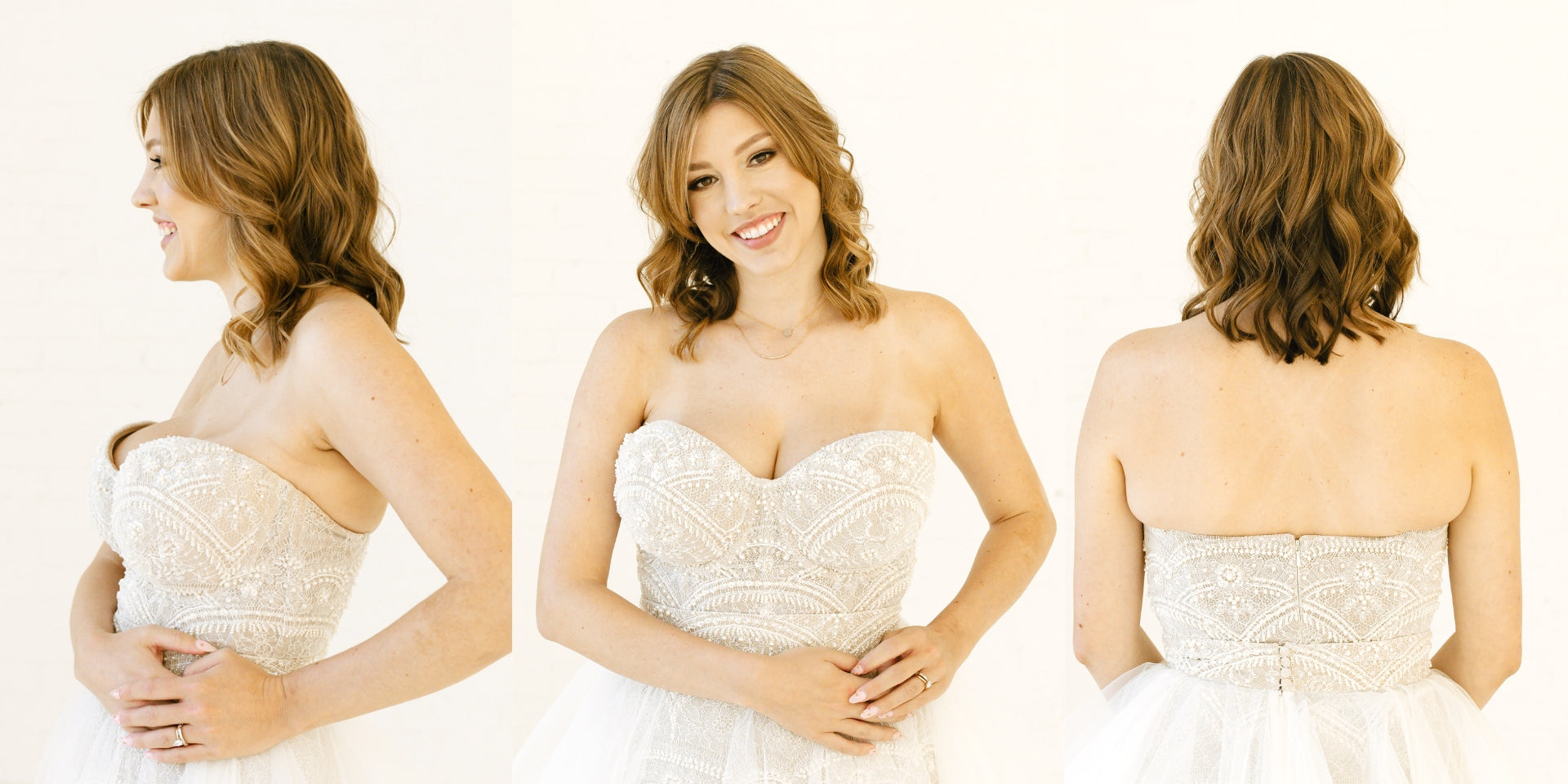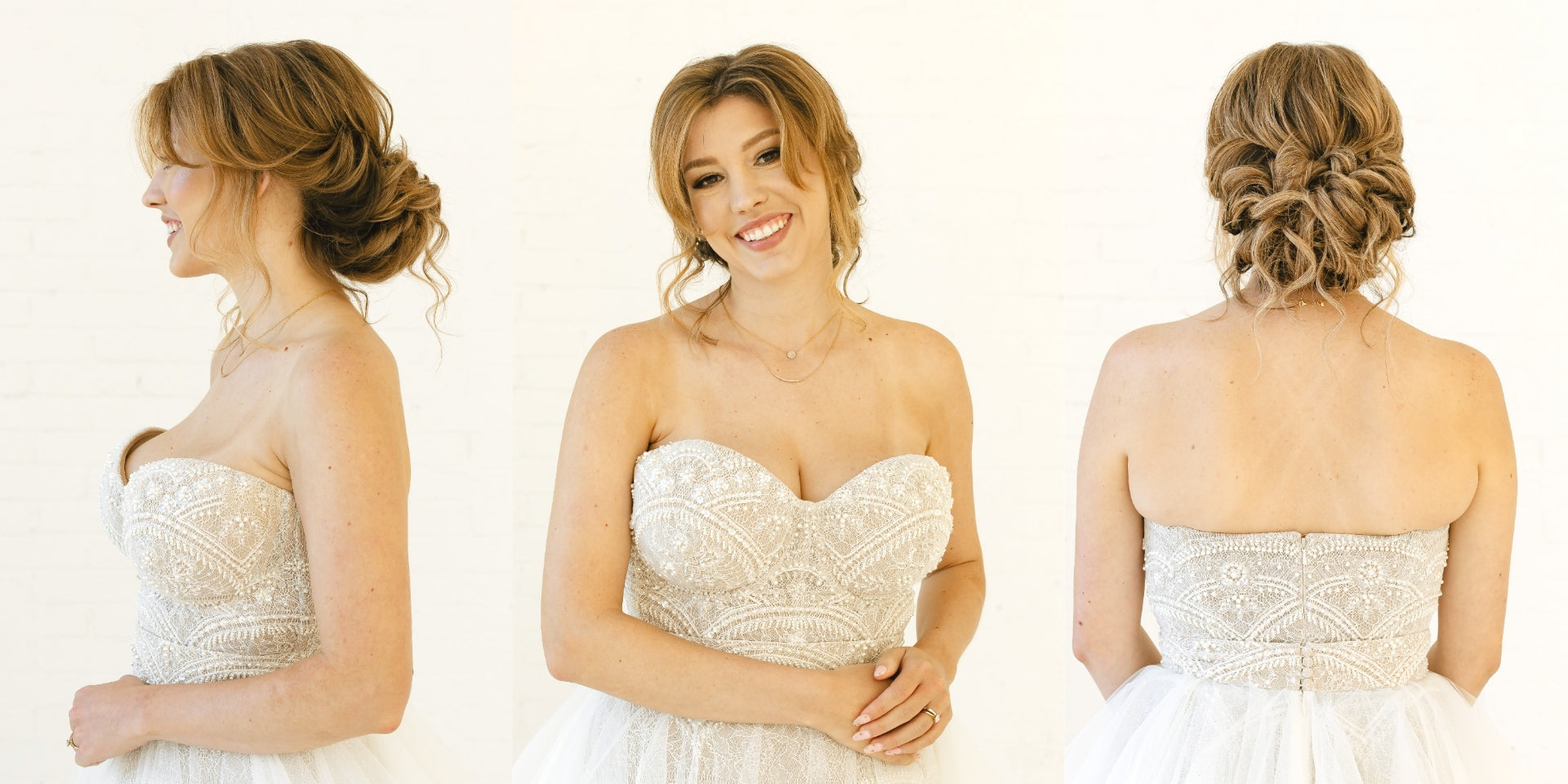 Kim
"The process was easy. There wasn't anything for me to do except show up for a custom matching appointment, and then Rare Bird Beauties handled the rest.
I had never used extensions before, but Rare Bird Beauties suggested them in order to add volume to my wedding look. I wouldn't have gotten extensions at all if I didn't have Rare Bird Beauties' help. I would've definitely overspent on a low quality product that didn't color match like it should have, and knowing that, I would have skipped getting extensions entirely. 
My hair was already long, but I wanted more fullness in the bottom third of my hair, so it made sense to get extensions that would help fill out my hair style more for my wedding day. Without the extensions, my wedding hair would not have been well-defined. 
The color match was perfect. Rare Bird Beauties was able to have extensions created that matched the highlights and lowlights in my hair, so they blended in perfectly. The Custom Bridal Extensions are easy to style, they hold style really well, care is simple, and they are easy to take out.
I felt so beautiful, and not unlike myself normally. It was really important to me that my wedding look was a more glamorous version of what I really look like, rather than a total transformation. My Custom Bridal Extensions helped achieve that feeling that I wasn't totally changing what I look like, just enhancing what I already have."
find your perfect match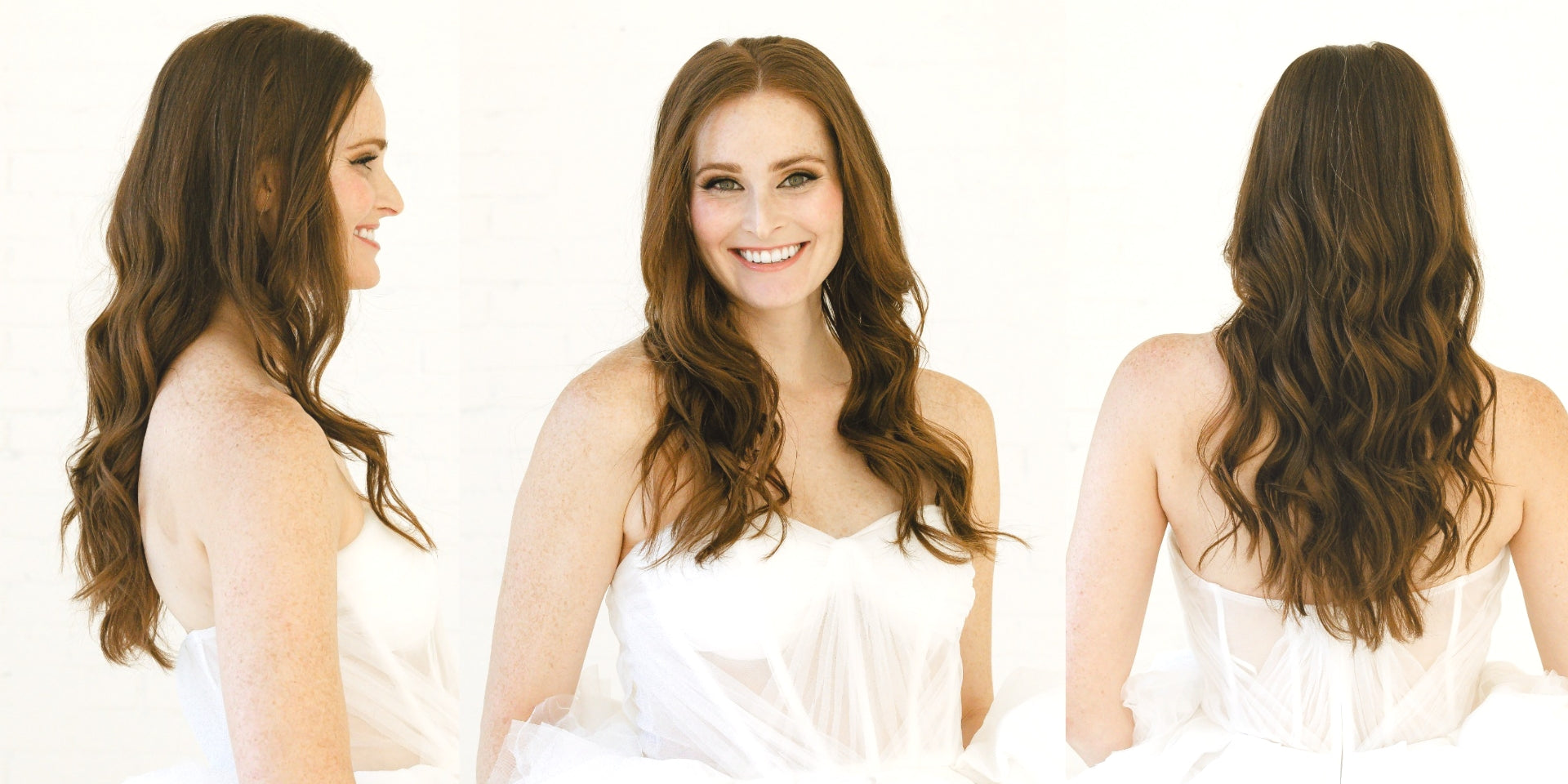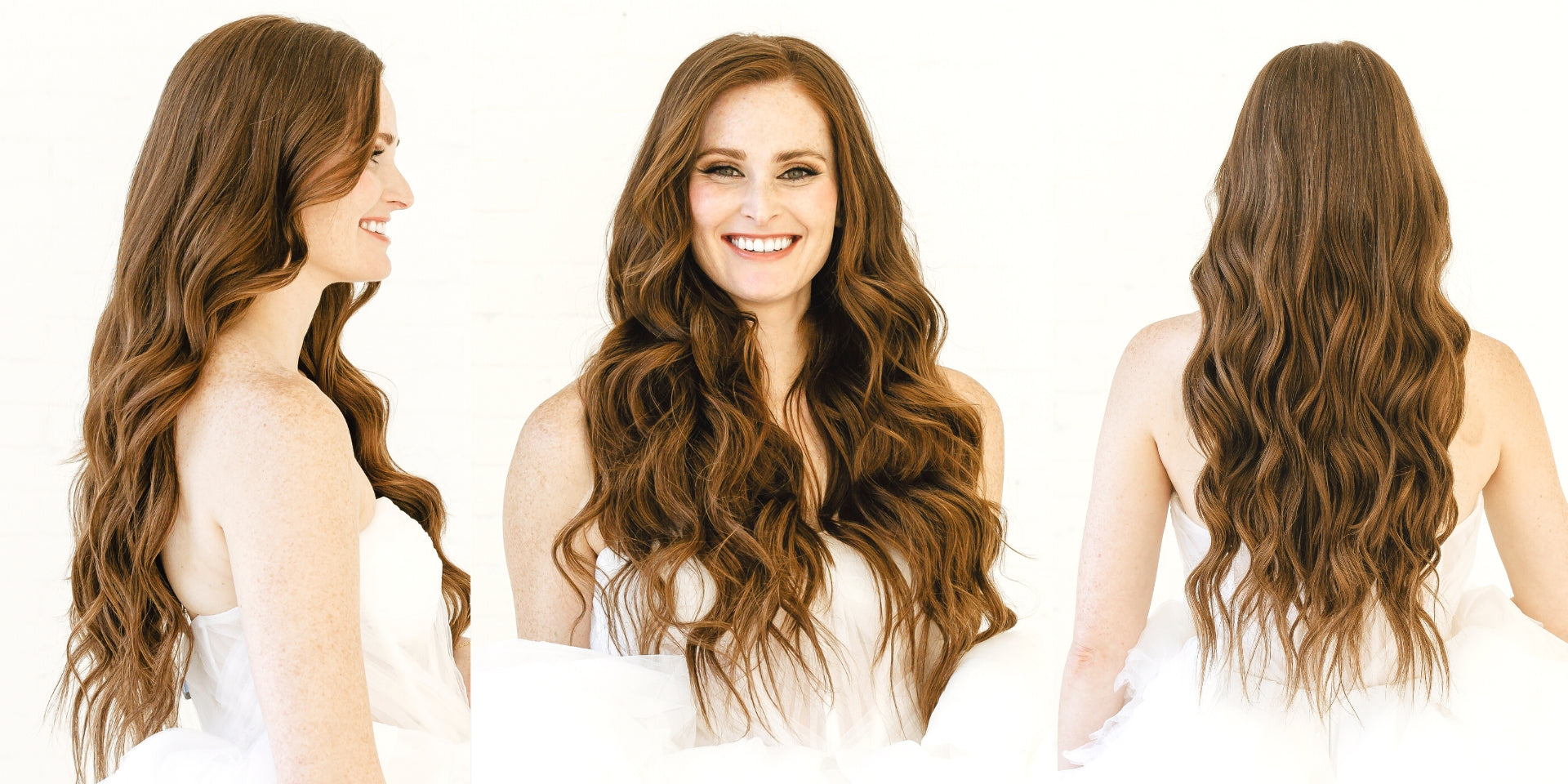 caitlin
"I'm so picky with my hair and Rare Bird Beauties did everything flawlessly. Rare Bird Beauties color matched my auburn hair to a T which is so hard for obvious reasons. My hair just felt so much more full with the Custom Bridal Extensions in! Honestly, they made me feel sexy.
I enjoyed the ease of it all, how Rare Bird Beauties made sure the color matched, and how fast and seamless they made the process. The color and length could not be more perfect, and they are so easy to put in!  I love hair and I always have. Having the extra volume made me feel confident. The extra length added a sense of bounce that I am not normally able to achieve."
set up your extension appointment today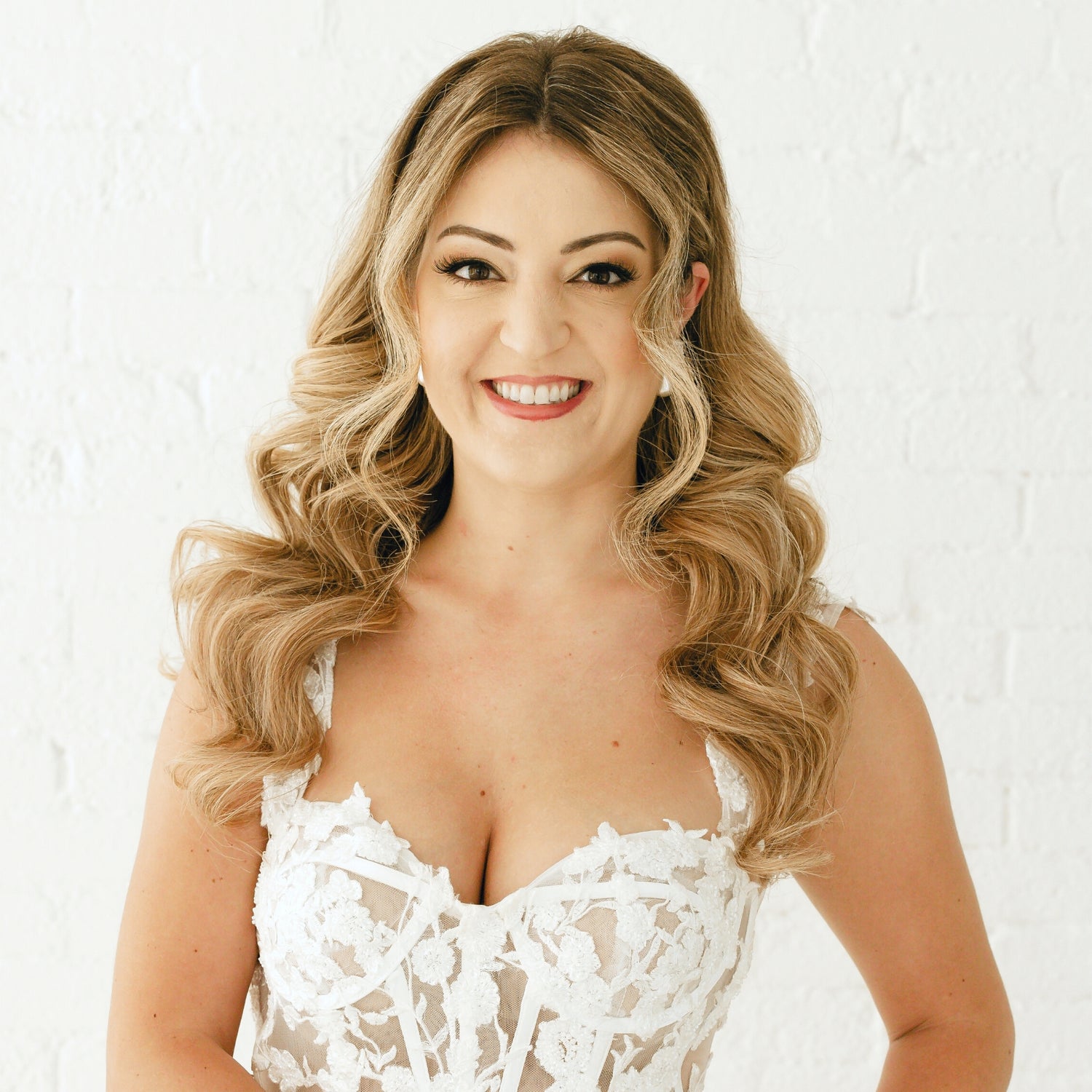 Monica
"I have literally never used extensions before Rare Bird Beauties. I have really thick and long hair naturally, so for me there really was never a need, or want, to use extensions. I would have had no clue how to get started or how to match my color. I am so thankful to Rare Bird Beauties for suggesting the idea to make my hair look fuller and overall more put together. I totally trusted their judgment and I placed an order! They were right! 
The color matching - they are near perfect, and I have unique ombre hair coloring which may be hard to match with other extensions. The length is amazing, and the quality is so soft, shiny (in a good, natural hair way), and perfect thickness. These are so beautiful and fit into my hair so well.
The process was so easy, Rare Bird Beauties helped me match the color to my hair, and that was all I had to do. I felt amazing, so beautiful. I knew that every single angle of photographs and videos would look great and I didn't even think twice about how I was posing, or my angles while being photographed or filmed to try and get 'the right angle' for my hair. Set it and forget it! My style lasted all day and evening and created a fuller, more luxurious style and curls."
start your extensions journey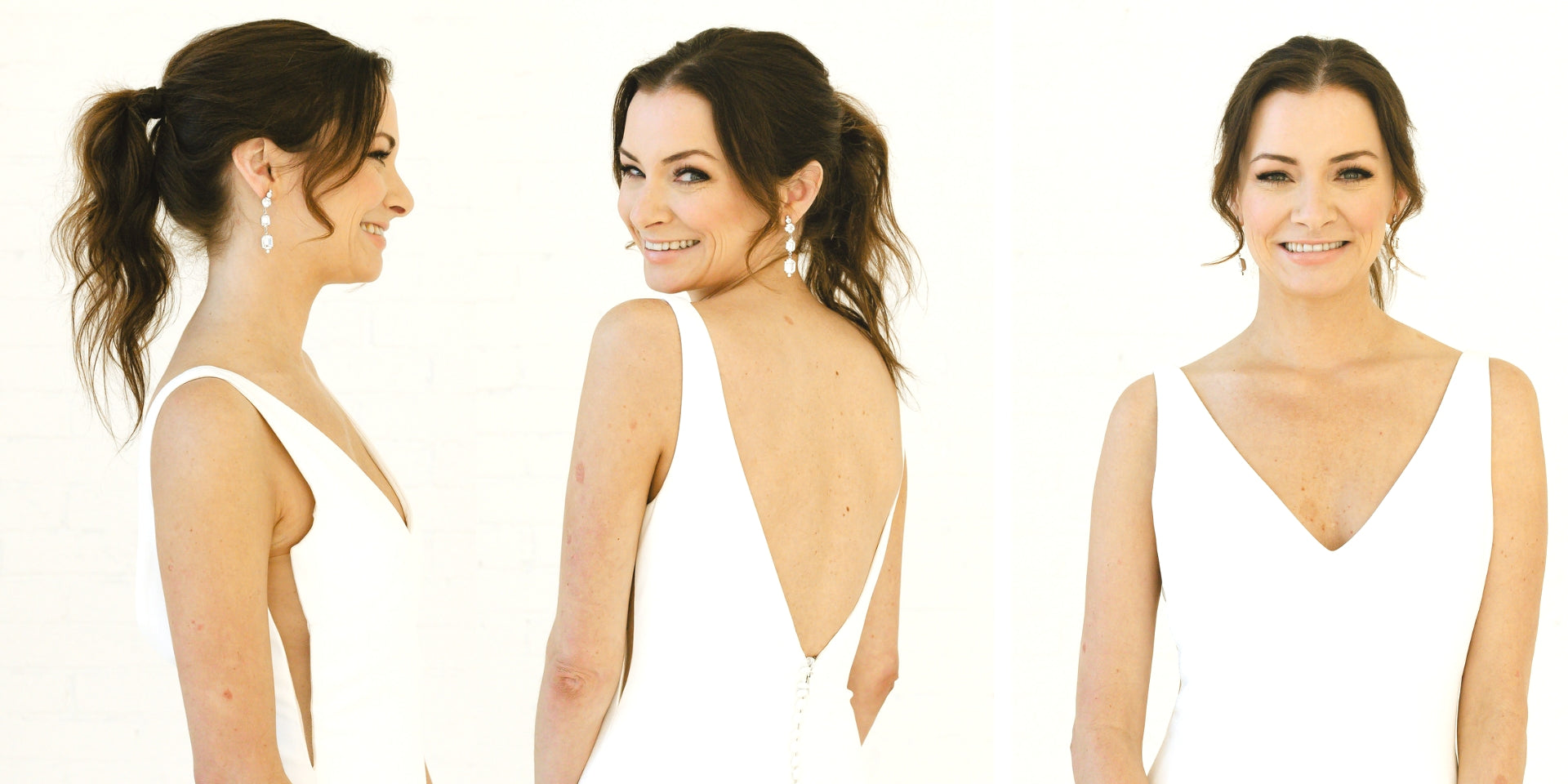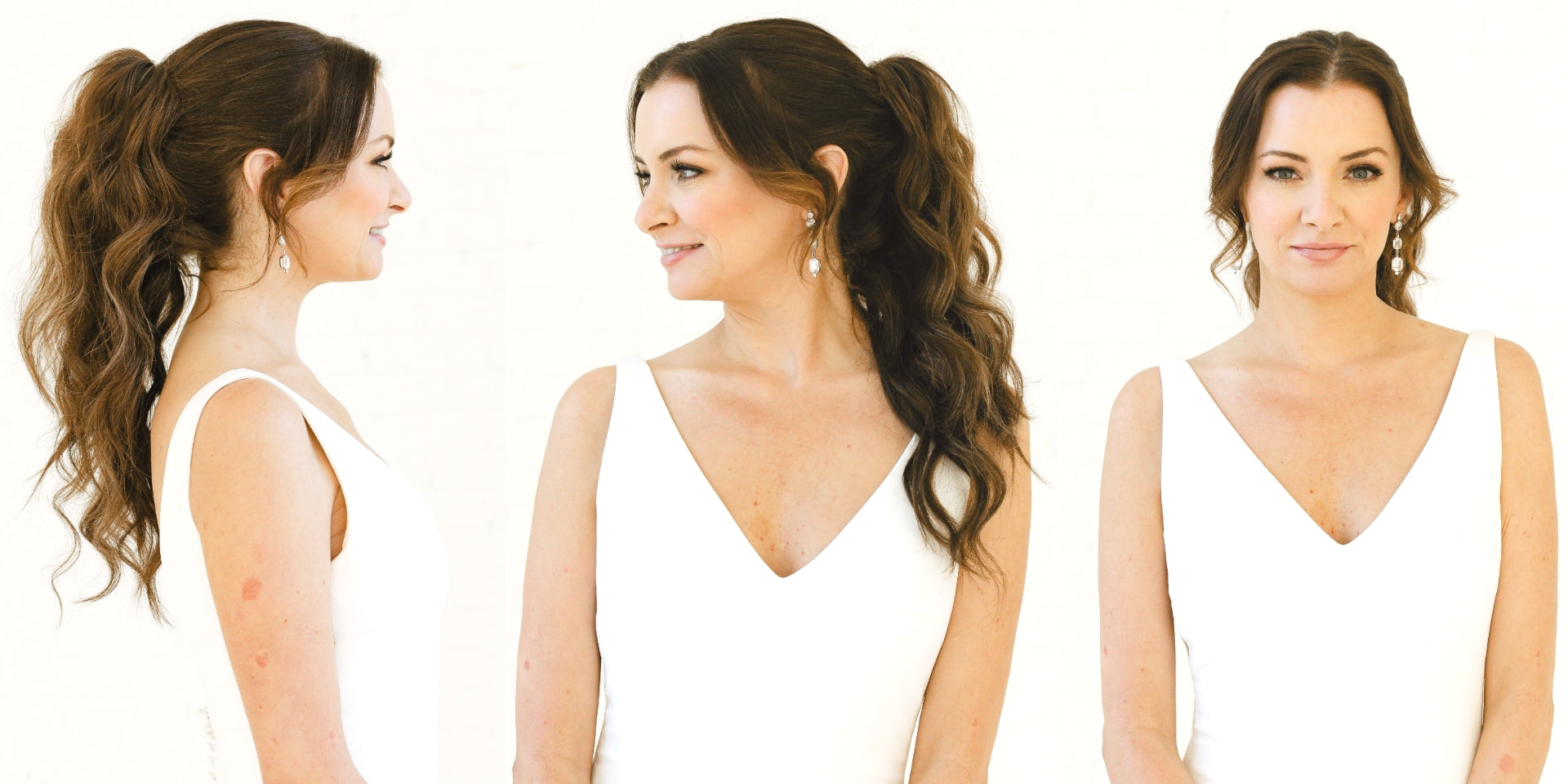 Maggie
"I have never had the guidance and personalization with any other extensions I've had in the past like I did with Rare Bird Beauties. Rare Bird Beauties personalizes everything for you and they walk you through the entire extensions process.
I came across Rare Bird Beauties when I was a bridesmaid in a friend's wedding. I have fine, thin hair and I knew I wanted extensions to enhance my updo. When I found out Rare Bird Beauties was coming out with an extension line, it was a no brainer! I was able to create a look that wouldn't be possible without my Rare Bird Beauties Custom Bridal Extensions! They enhanced my updo and made it look much fuller.
My Rare Bird Beauties Custom Bridal Extensions made me feel more confident in my wedding look, comfortable, and pretty. They are so easy to take off and on, very comfortable to wear, and the color match was spot on. Rare Bird Beauties made sure I knew how to apply them myself by explaining how to put them in. I still wear them to special events like friends' weddings or parties. They are so easy to use I even wear them out on random date nights to enhance my look!"
get custom matched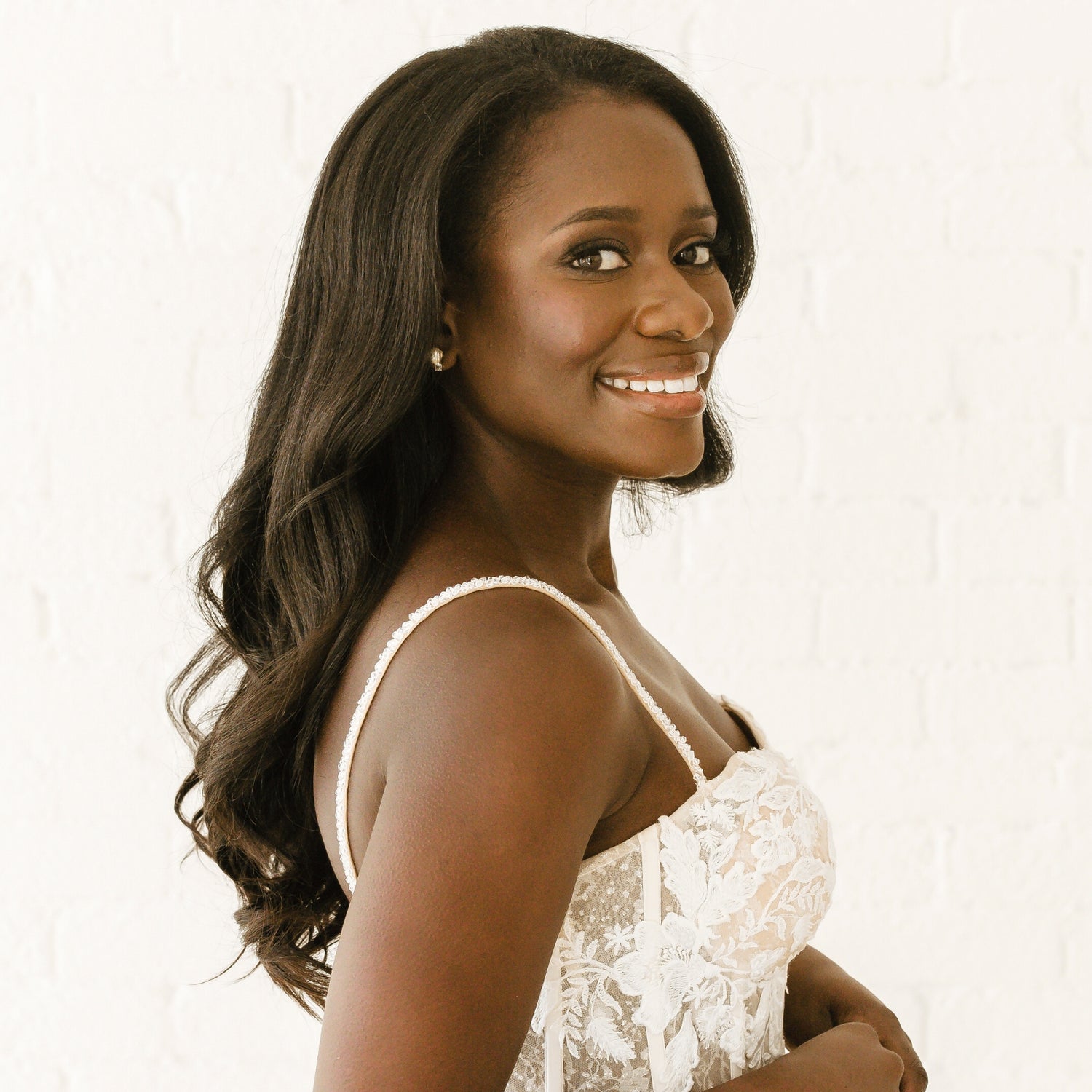 Yosha
"Although my natural hair is thick, when it is pressed and curled I lose volume. Rare Bird Beauties Custom Bridal Extensions give that extra lift and replace the volume lost when straightened. The Custom Bridal Extensions blend perfectly with my natural hair, the color is spot on and they did not tangle. My stylist was able to curl the extensions with my hair, which was bouncy and full of life. I felt like a real life model. 
My hair is between black and brown but Rare Bird Beauties found the perfect color match. The weight and quality blended in well with my natural hair. 
I truly enjoyed the experience and felt extremely cared for in the short period of time we were together. It was a super fun experience!"
find your perfect match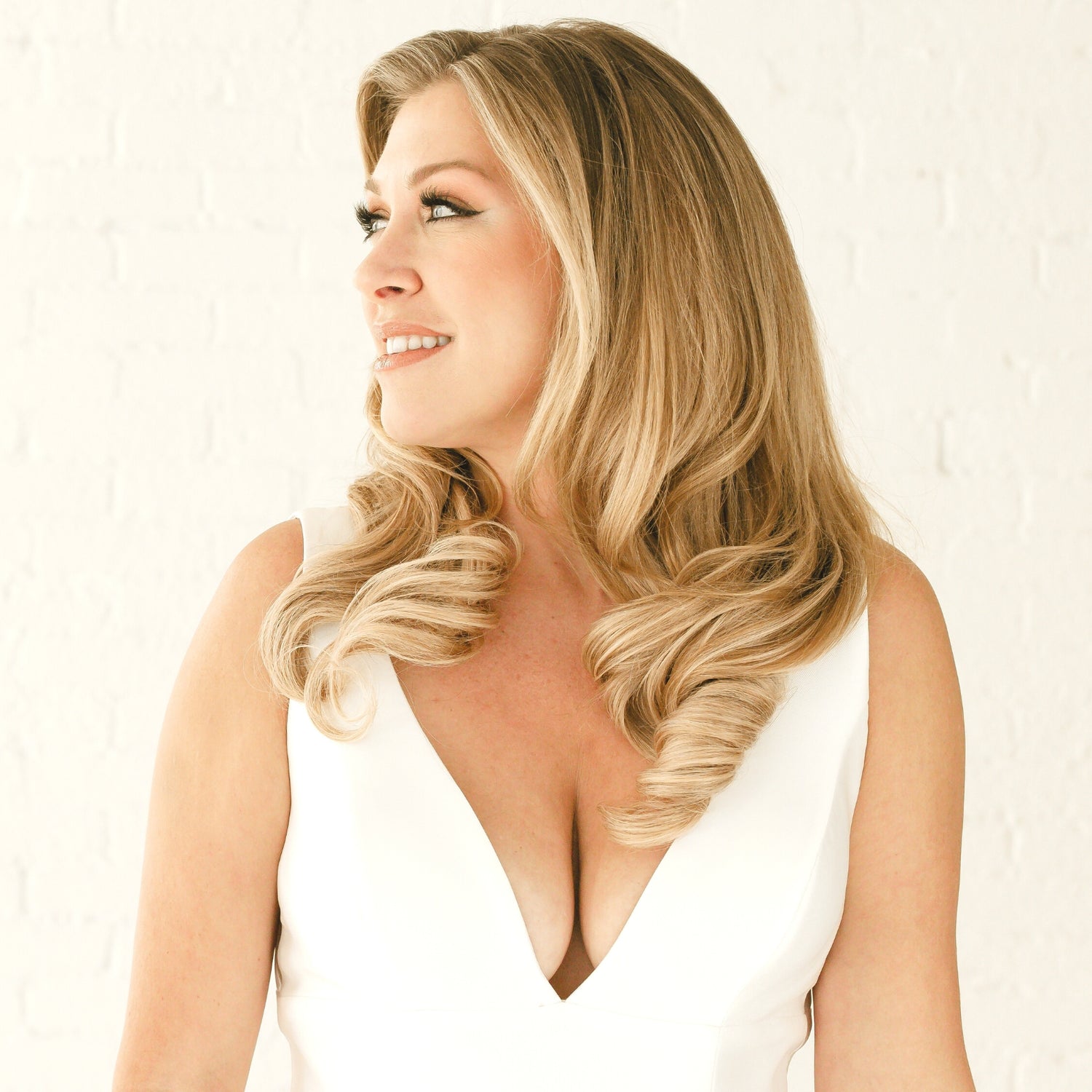 nicole
"I have had other sets of hair extensions and there is no comparison to the quality and color match that Rare Bird Beauties Custom Bridal Extensions offer. I even ditched my other extensions and use the ones from my wedding day all the time.
For the day of my wedding, I really wanted extensions for more length and volume.  The back of my wedding dress was low cut so I wanted more length for my hair. I loved the instant transformation and my hair within minutes. You feel like a supermodel wearing them. The color matches perfectly, they blend seamlessly, are easy to attach, are lightweight and they look so natural. My Custom Bridal Extensions really completed the look and style I wanted for my hair on my big day.
I have also used them when I was a bridesmaid in other weddings. They are very easy to clip in and are very comfortable. Whenever I just want a little more volume to my hair I toss in a few extensions."
discover your bridal extensions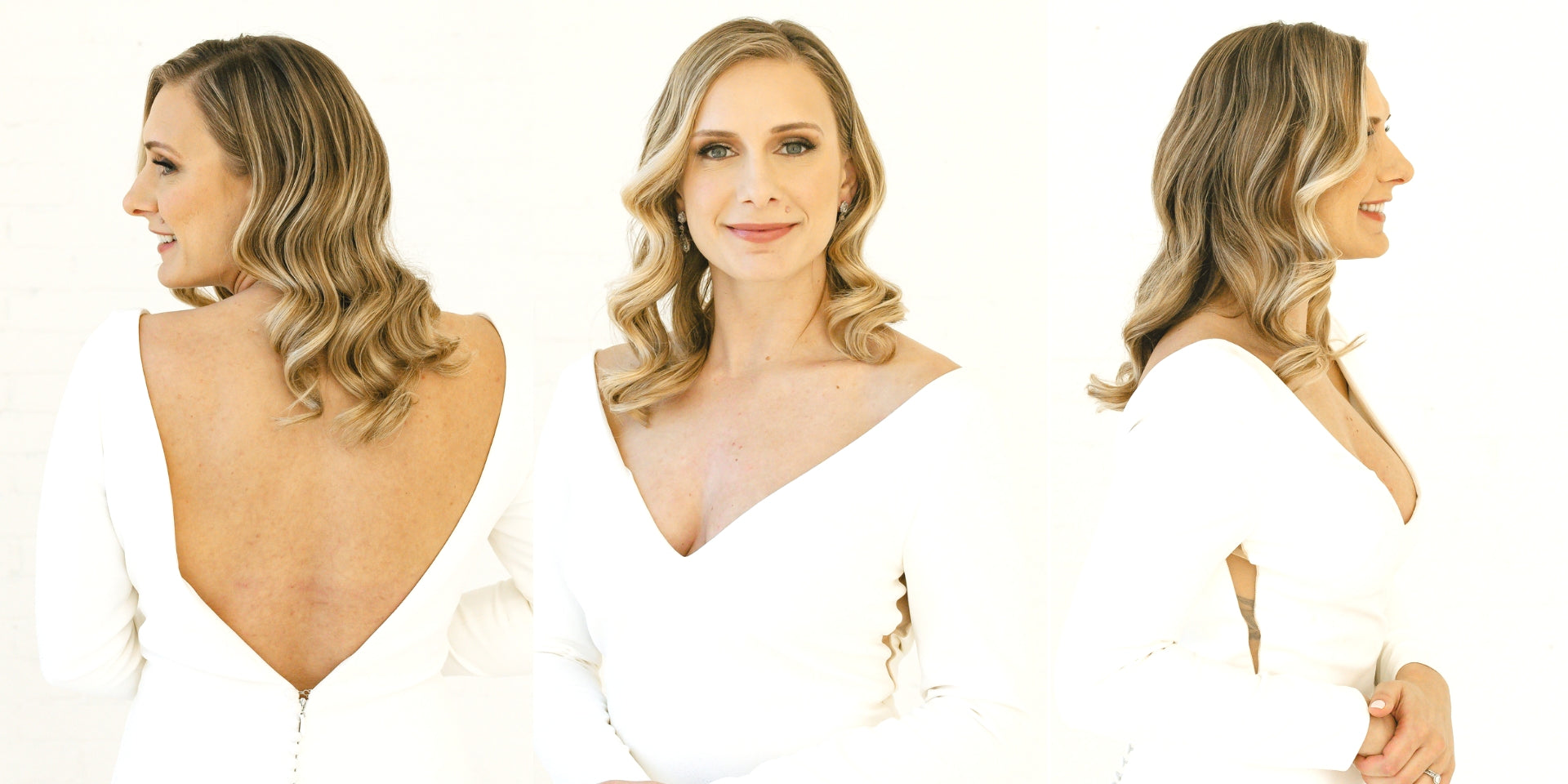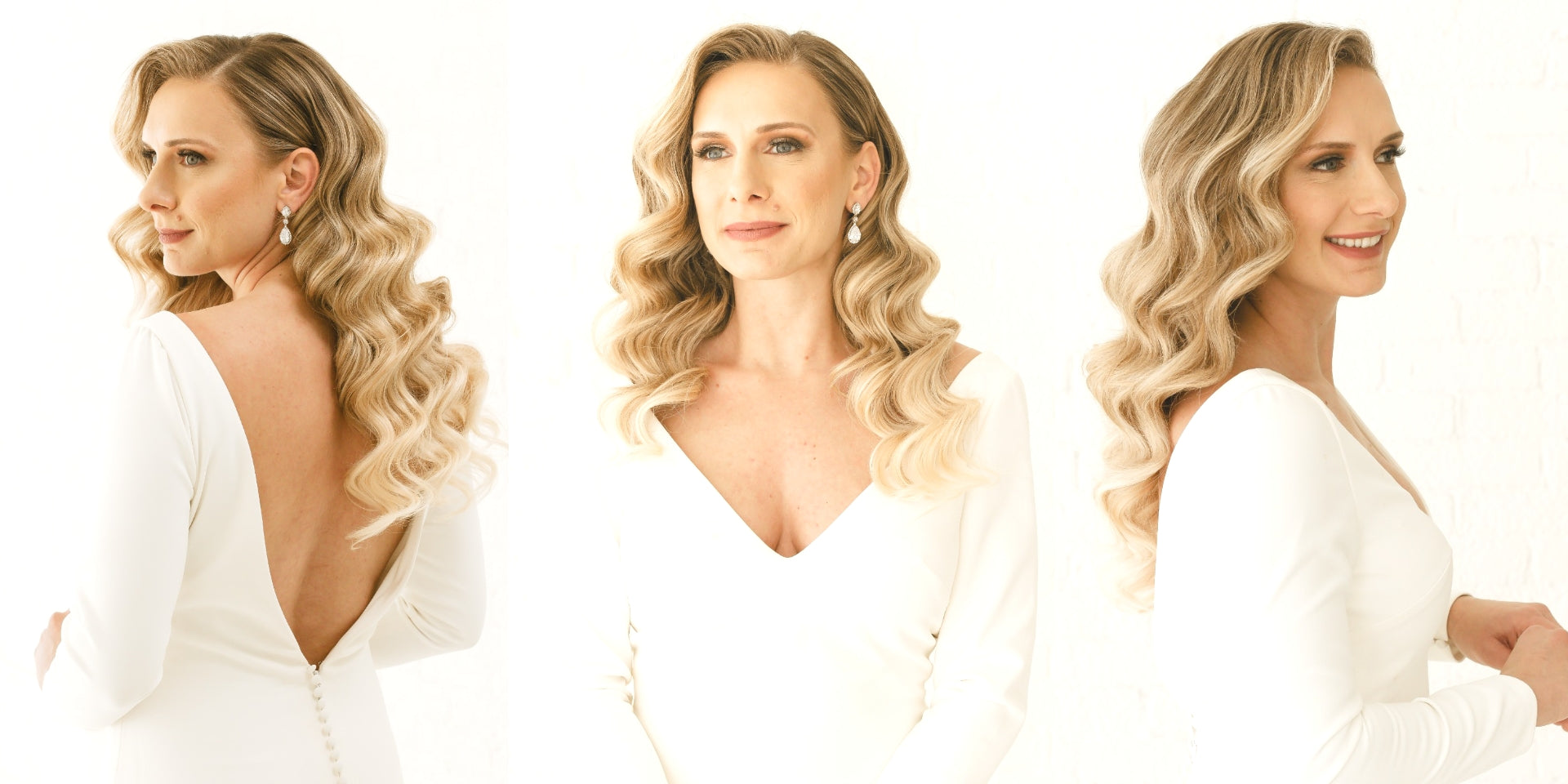 sonja
"Initially, I did not intend on getting extensions for my wedding.  However, I did my trial with Rare Bird Beauties and we discussed how extensions would make my hair look more full. I am so happy I trusted them during the trial! 
The process was super easy. Rare Bird Beauties matched my color and length. When I received my Custom Bridal Extensions, they were perfect! Doesn't get much easier.
The Custom Bridal Extensions are seamless and blend into my natural hair so well. You can barely tell I have them in.  I love how well the color and length match my hair. They are very easy to use, so easy that I have even clipped them in myself! 
Wearing Rare Bird Beauties Custom Bridal Extensions at my wedding made me feel so fabulous! But most importantly, they felt and looked really natural so I still felt that I looked like myself. The Custom Bridal Extensions gave me extra volume and thickness to achieve a full and voluminous curl on the day of my wedding. They also lasted throughout the whole night!"
book your custom matching appointment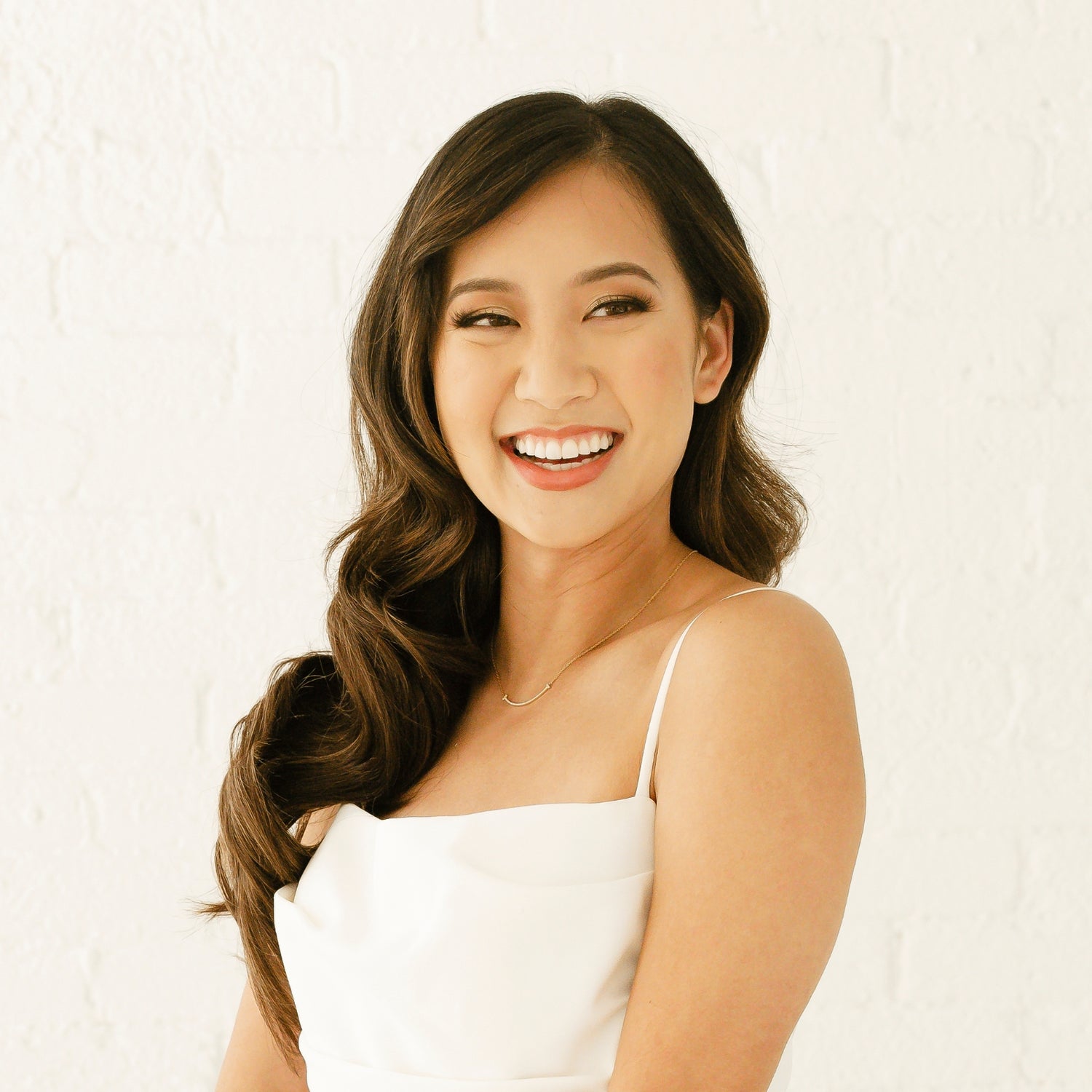 jasmine
"Rare Bird Beauties Custom Bridal Extensions feel like my real hair. The color is close to mine and they look natural. The Custom Bridal Extensions are easy to put on and take off and are able to latch on with a snap. They make me feel elegant, professional, and glamorous! I also love how they allow for a larger range of hair styles. 
I even let my friend borrow my Custom Bridal Extensions for another friend's wedding. We were both maids of honor and she wanted a long hair look. She has naturally short, thin, fine hair and I wanted to help her feel more confident for the day."
Get custom matched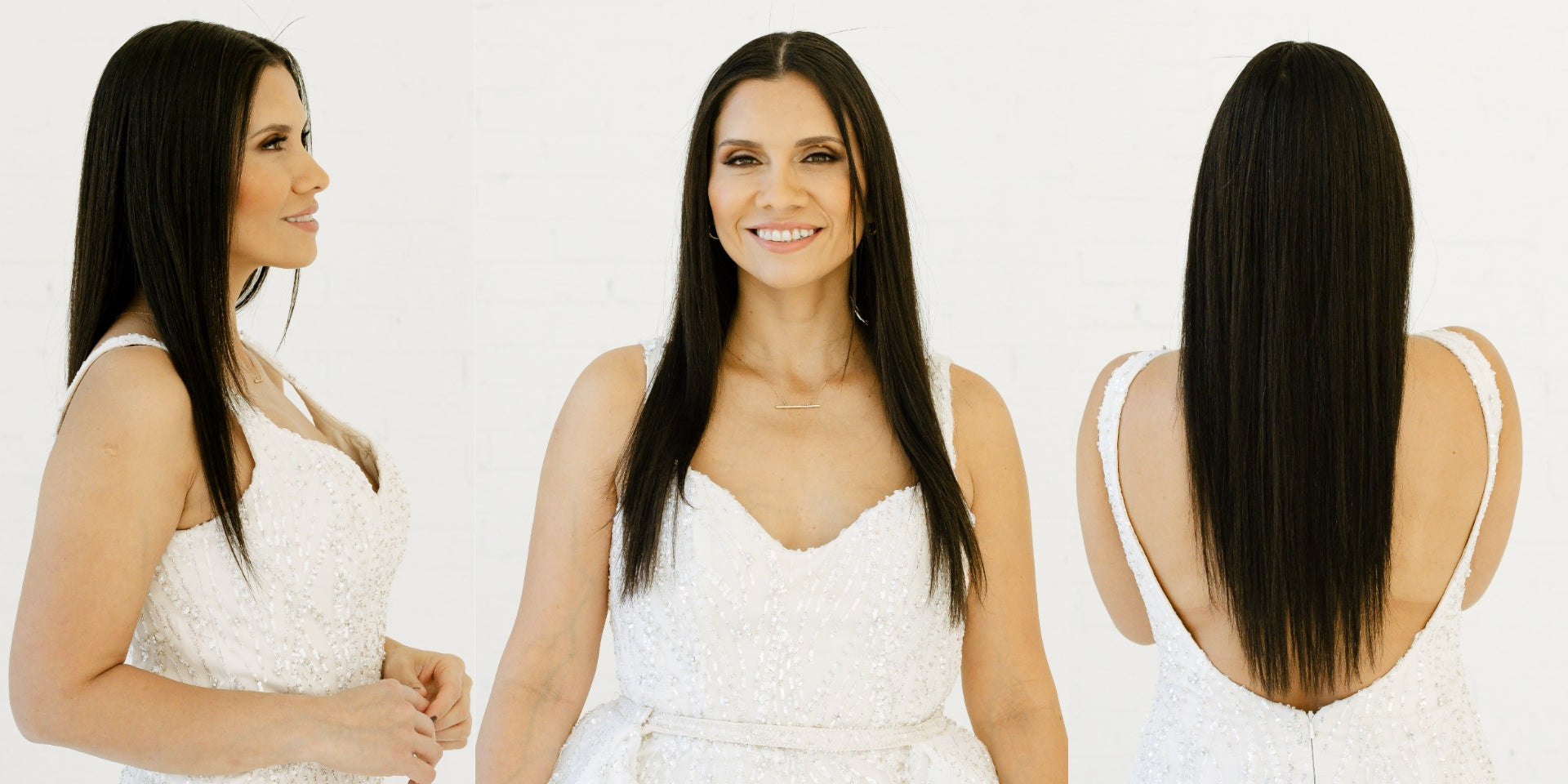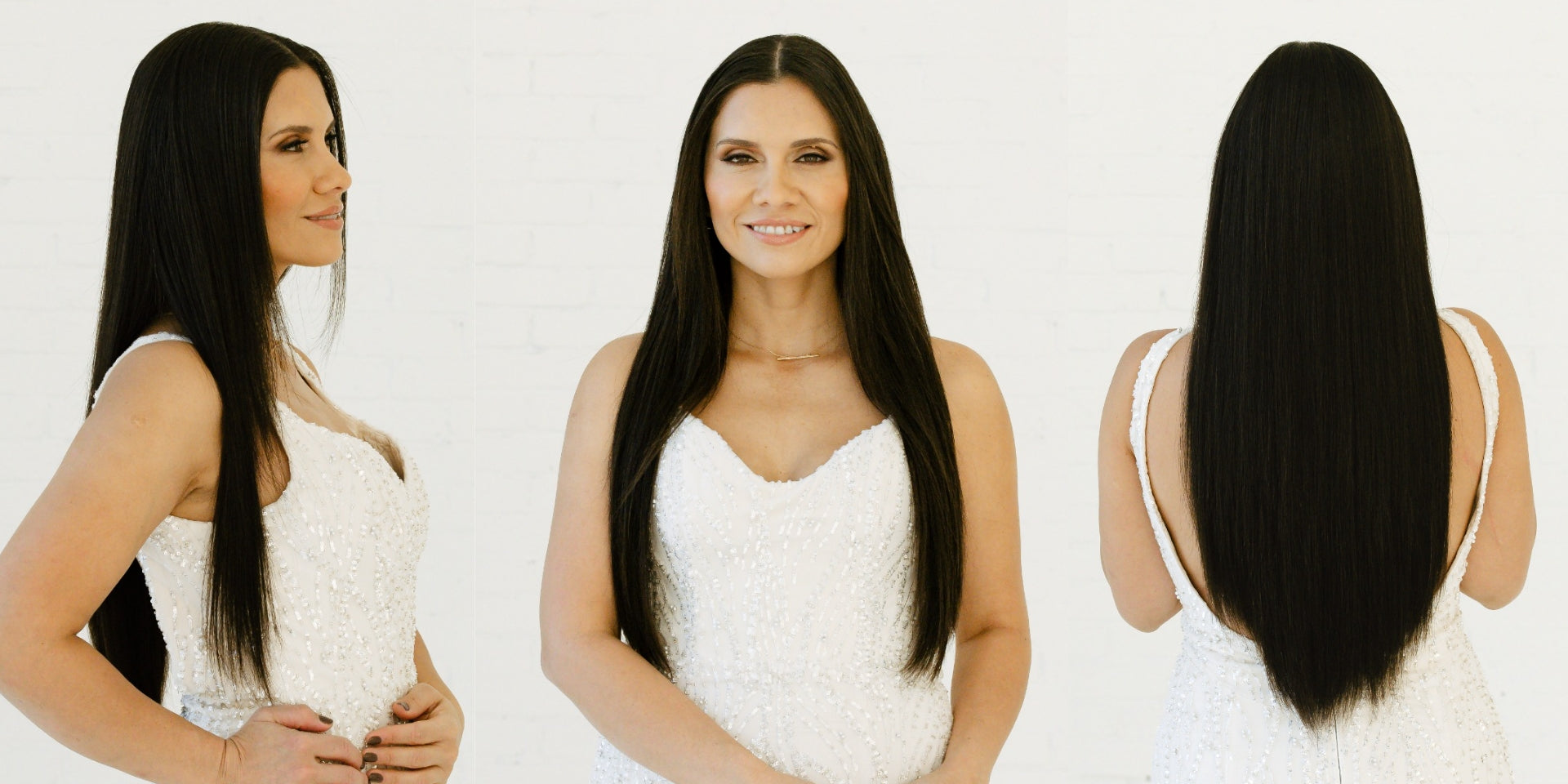 brigitte
"The Rare Bird Beauties team does an amazing job. They always make me look and feel like a model. I wanted voluminous hair that looks just like my hair. 
Rare Bird Beauties Custom Bridal Extensions are shiny, healthy, and great quality. I loved how they matched the color to my hair color. The hairstylist was amazing at explaining the process. I loved how I felt after the extensions were in, like a celebrity. They made me feel so confident and I didn't want to take them off!"
find your bridal extensions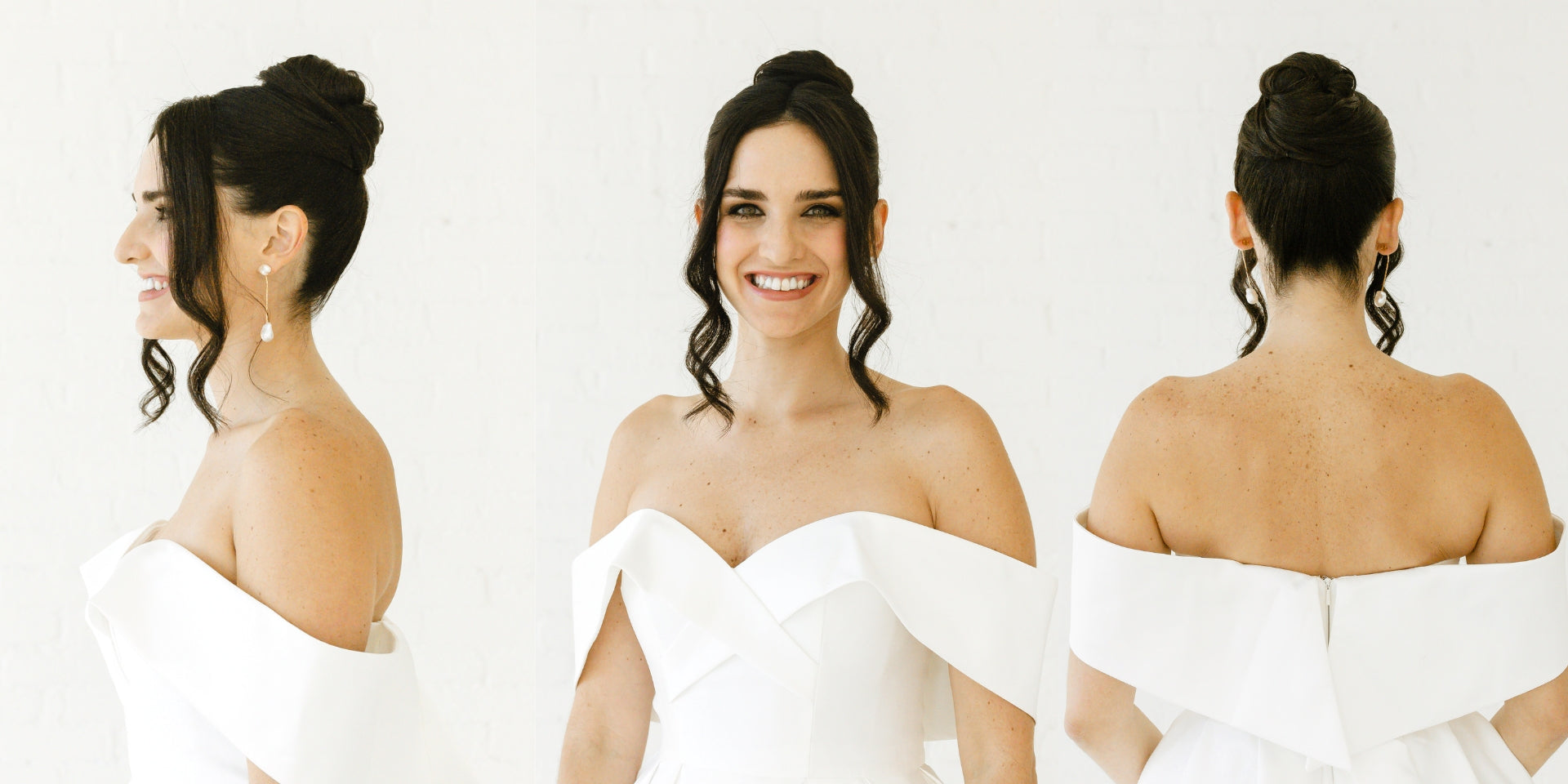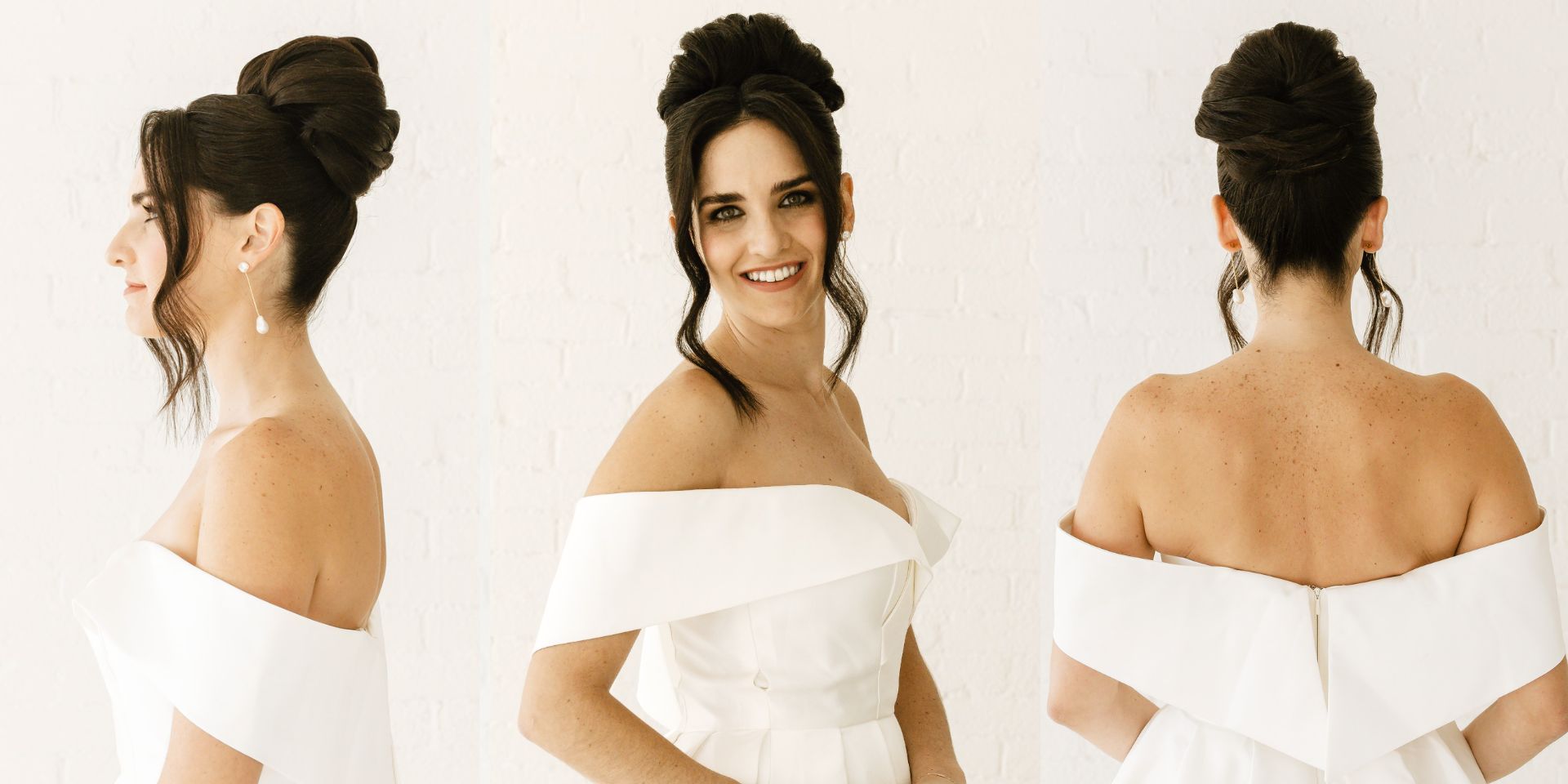 Kadi
"Without a doubt, these are the best hair extensions I've ever used, and so glad I've found the perfect match to use for all occasions. My Custom Bridal Extensions allowed me to far surpass my vision for how I would look and feel on my wedding day. Rare Bird Beauties does it again!
I was a bridesmaid in a previous Rare Bird Beauties wedding, so when I got engaged I knew their Custom Bridal Extensions were a must for my big day. I wanted even more volume for an extra special touch on my wedding day classic glam look. Versatility between my flirty ponytail look for rehearsal dinner and Hollywood waves for my wedding day were important to me. 
My Custom Bridal Extensions blended perfectly with my hair cut, color, and top quality to look completely natural. I loved how they took my hair look to the next level to elevate my every day look. They were comfortable to wear and they were easy to remove and store for the next wear. I felt beautiful from the inside out, and wearing the Custom Bridal Extensions made me feel like the absolute best version of myself. For our rehearsal dinner, the Custom Bridal Extensions added to the thickness while resulting in a bouncy ponytail that remained comfortable and perfectly in place all evening. For our wedding day, the Custom Bridal Extensions added  fullness to enhance my already long hair.
I asked around many friends, and explored a few other brands but ultimately was very happy I ended up going through Rare Bird Beauties. I even used my Custom Bridal Extensions on our honeymoon and as a wedding guest. They gave me the confidence to rock a glam top knot. "
get custom matched